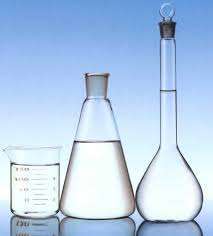 see General description of white oil medical grade
white oil medical grade meet all pharmacopoeia as well the FDA (food and drug administration) regulation CFR 178.828 and 178.320(a) requirements. White oils are purred white mineral oils, refined to such an extremely high degree that these oils are suitable for internal medicinal use. 
Our white oils are suitable for use in medicinal, pharmaceutical and veterinary applications, in cosmetic preparations, as well as process oil in the plastic industry, as softener in the textile industry and as lubricant in the alimentary food industry and as a preservative.
White oil pharmaceutical is a high performance highly refined mineral oil, formulated with saturated aliphatic and alicyclic, nonpolar hydrocarbons. white oil medical is hydrophobic, colorless, transparent, odorless, tasteless.
Uses of white oil medical 
white oil medical is used in different medicine for lubricating and medical facilities for more simple usage
Packing of white oil medical 
It is packed in new or second hand 180 kg drums, ISO tank, flexi tanks. Each 20 foot container takes 110 drummed white oil industrial grade.
Guaranty/warranty of medical grade
ATDM guaranty proud that the quality of white oil medical grade with arrangement of international inspector to check quality and quantity of the white oil medical during the loading to vessel and controlling the production by QC by batch test report before shipping. ATDM guaranty the quality to meet with ASTM.
Analysis of white oil medical 
| | | |
| --- | --- | --- |
| Items | Result | Test method |
| Kin viscosity at 40 c | 19-21   cst | Astm d-445 |
| Pour point (max) | 0-(-6)  c | Astm d-97 |
| Flash point | 197-215 c | Astm d-92 |
| Density at 20 c | 0.827-0.890 gr/cm3 | B.p 2012 |
| Color (lovibond) | 0.0r+0.0y+0.0b+0.0b.n | Ip-17 method a 2" cell |
| Odour | Passed | B.p 2012 |
| Acidity or alkalinity | Passed | B.p 2012 |
| Solid paraffin | Passed | B.p 2012 |
| Polycyclic aromatic hydrocarbons | Passed | B.p 2012 |