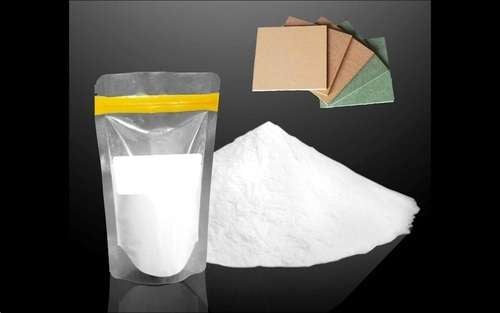 Previous Next
powder adhesive
Powder adhesive 
is a mixture of cementation materials with polymer additives and adhesive boosters and mineral fillers, and is consumed only with the addition of water. This powder  is produced on the basis of special cements and minerals. For the installation on the floor and walls inside and outside the building, such as tile and ceramic glass, tile , ceramic and stone on smooth surfaces, brick, tile, mosaic, cement and stone. The powder 
adhesive
 is controlled by standards: BS EN 12004 and ISIRI 12494
Applications of product
It is used in wall tiling and flooring It is used for install the tile on the tile Installing stones, ceramics and mosaics on a variety of surfaces you can use adhesive Possibility to install a variety of 
coatings
 on concrete, stone, gypsum and …
Properties powder adhesive
It is extremely high stickiness It is suitable to run on vertical and horizontal surfaces Excessive adhesion to old tile surfaces It is easy of implementation
Specification of this powder
Specific gravity: 1.50 ± 0.02 g / cm3 Appearance adhesive: powder Ion chlorine: no
Powder adhesive information
When you want to buy powder adhesive , you need to know the information about it same as Manufacturer country, manufacturing factory, chemical composition, solid content  of powder  , viscosity  adhesive , minimum film forming temperature MFT, appearance of this powder  , PH \'s powder adhesive  , density of it , cold resistance for 
adhesive
 , condition of warehousing , these information is  informed to you by buyer .
Storage for this product
Duration of storage: one year in initial packaging Storage conditions pool adhesive: In the original packaging, away from moisture and direct sunlight Best Storage Temperature: 10+ to 30+ degrees Celsius, ° C Packing: 25kg bags
Description this adhesive
Brand: Original Product origin: Turkey Product type: powder 
glue
Appearance
powder adhesive
: White powder, gray Packing the product: 25 kg bag, 50 kg bag Mixing ratio: 25 kg powder in 6.5 to 7.5 liters of water Consumption: 3 or 4 kg/m2 Usable time after mixing with water: 3 hours Temperature during operation: +5 to +35 Thermal stability: -15 to +70 Tensile strength after 28 days: more than 0.5 n/ M2 Operating time: 24 to 48 hours Applicable thickness: 2 to 5 mm Tile move time in run: 30 minutes
Method use powder adhesive:
To each 25 kg bag
powder adhesive
need to add 7 liters of water. You can mix the  adhesive with water by an electric mixer (drill + blade). The bucket or container in which the powder and water are mixed should be proportional to the speed of the work and the volume of mixing. Always the powder adhesive add to the water slowly and the mixing process continues until uniform paste is obtained. The prepared adhesive paste put for 5 minutes. Repeatedly repeat the mixing procedure for a short time, then push the glue onto the surface with a trowel and press the tile over it. For better adhesion, move the tile gently in place. Note: After mixing the powder adhesive with water, the 
paste
 should be used for a maximum of 60 minutes, according the temperature. After applying the adhesive on the surface, tile installation must be performed within a maximum of 20 minutes. At installation time, the surface temperature of the substrate must be at least 5 and up to 40 degrees Celsius.
The price of product
For taking updated price for  adhesive  and knowing more about further details, please contact us by WhatsApp, email, phone, because as you know that's different. For a detailed methods and materials specification contact the
ATDM
.
Warning powder adhesive
It isn\'t the hazardous substances for health and the environment. Please refer to Safety Data Sheet powder adhesive (MSDS). Do not get into mouth Keep out of reach of children. Not to be ingested. Avoid skin and eye contact. Wear safety goggles. As certain persons are prone to dermatitis when using epoxy resins it is advisable to wear
rubber
 gloves. Any material coming into contact with the skin should be washed off promptly and thoroughly with soap and water. See a doctor immediately. Work in well-ventilated areas or use suitable breathing apparatus. This is not a flammable matter.