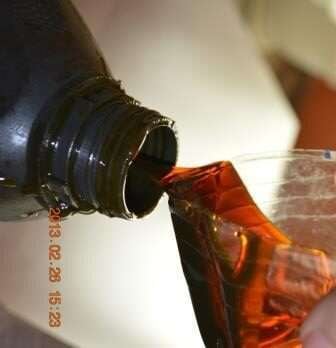 TDAE is a green rubber oil (natural friendly oil) with a high aromatic content, environmental protection, non-toxic, non-carcinogenic characteristics, can be used as a substitute for existing aromatic oil. This environment friendly process oil is used as a softening additive in the process of vulcanization of natural rubber and as a component of rubber compounds. Its high viscosity gravity constant (vgc) leads to the reduction in heat buildup and rotational resistance during the usage of tyres. Such characteristics enable our TDAE to be used in the production of high quality tire and rubbers.
Uses of TDAE
Rubber process oil is used in industry ink formulations, isolation manufacturers ,atoumobile tire making factory , rubber manufacturing , shoes , flooring , cable and any other industrial interface .
Packing of TDAE
Rubber process oil is packed in new 180 kg drums , iso tank , flexi tanks and bulk shipments. Each 20 foot container takes 80 drum TDAE.
Guaranty/warranty of TDAE
Atdm guaranty the quality of TDAE with arrangement of international inspector to check quality and quantity of TDAE during the loading to vessel and controlling the production by qc by batch test report before shipping. Atdm guaranty the quality to meet with ASTM .
TDAE ANALISES:
| | | | |
| --- | --- | --- | --- |
| TEST | TEST METHOD | UNIT | RESULT |
| Sp.gr @ 15˚C | ASTM D-1298 | kg/m3 | 953 |
| Flash Point | ASTM D-92 | ˚C | 246 |
| Congealing Point | ASTM D-938 | ˚C | 33 |
| TAN | ASTM D-974 | mg KOH/gr | 0.12 |
| K.Vis @ 40˚C | ASTM D-445 | cSt | 549.48 |
| K.Vis @ 50˚C | ASTM D-445 | cSt | 260.8 |
| K.Vis @ 100˚C | ASTM D-445 | cSt | 19.65 |
| RI@20˚C | ASTM D-1218 | | 1.5227 |
| RI@67˚C | ASTM D-1218 | | 1.5113 |
| VGC | ASTM D-2501 | | 0.895 |
| Aniline point | ASTM D-611 | ˚C | 63 |
| Refractivity Intercept | AMS140.13 | | 1.051 |
| Water Content (Karl Fischer) | ASTM D-6304 | ppm | 412.2 |
| Sulphur Content | ASTM D-2622 | %(W/W) | 3 Max |
| Carbon Type Distribution | AMS 140.13 | % CA/CN/CP | 23/39/38 |
| Content Of PCA Extract | IP 346 | %(W/W) | 2.2 |